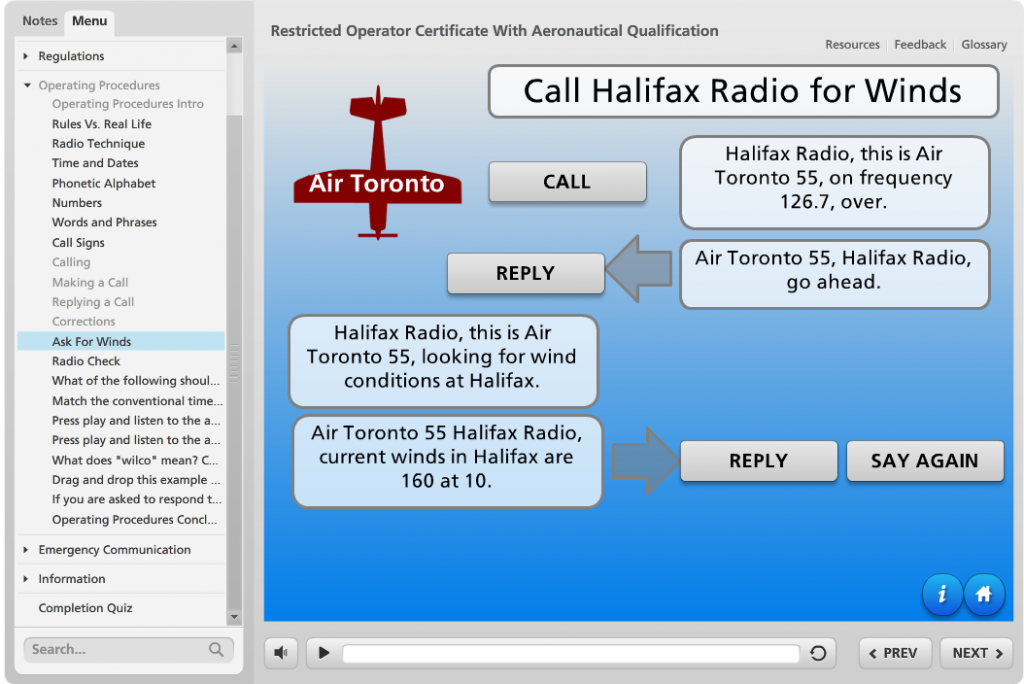 Are you working towards your Restricted Operator Certificate With Aeronautical Qualification (aviation radio licence)?
Please enjoy this free online training course to help you prepare for your radio exam. If you have any questions or feedback you can email [email protected].
This course can also be viewed using the Articulate App for iPad, even offline! Open the course using your iPad and you will be prompted to download the app.
 More training options…
Are you looking for a custom online training solution? Interested in a course like this for offline viewing? Contact me, [email protected].