Free Online IFR Ground School Course – Holding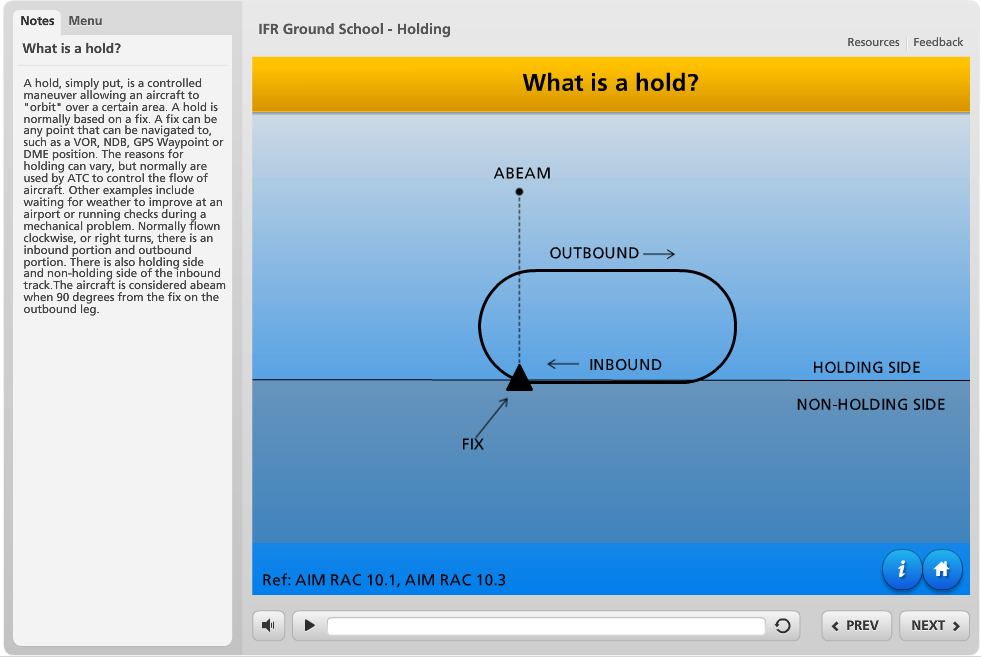 This post may contain affiliate links. If you use these links to buy something I may earn a commission. I am an Amazon Associate. As an Amazon Associate I earn from qualifying purchases.
---
Are you getting ready to start IFR ground school? Please enjoy this free online IFR Ground School course on Holding.
You will be able to navigate through this course at your own pace . Each subject has a lesson, practice questions and exercises to help reinforce your learning. At the end this course there is a completion quiz to confirm your knowledge.  This course does include sound. This course is also available for iPad online and offline viewing using the Articulate app. Most content of these lessons are base on various resources that can be found in the resource tab in the top right corner.
Course Content:
Holding General
Hold Clearances
Flying Holds
Completion Quiz
If you have any questions or feedback you can email [email protected]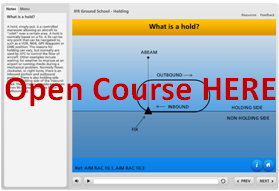 This course can also be viewed using the Articulate App for iPad, even offline! Open the course using your iPad and you will be prompted to download the app.
More training options…
Are you looking for a custom online training solution? Interested in a course like this for offline viewing? Contact me, [email protected]