Fundraising in a COVID world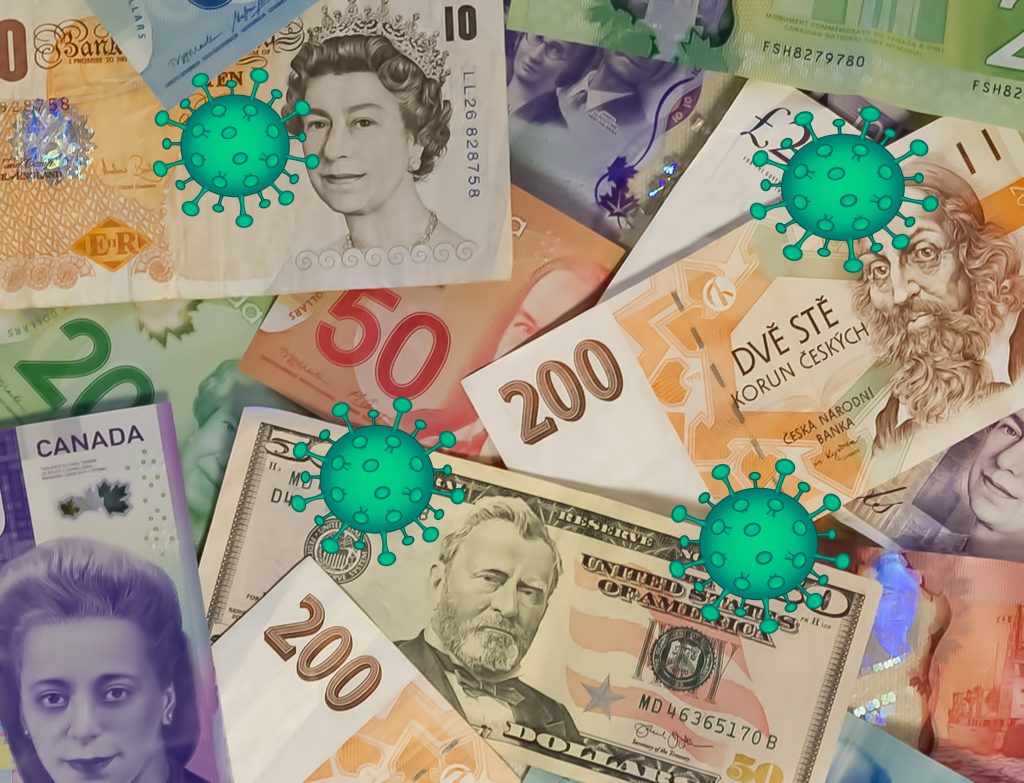 This post may contain affiliate links. If you use these links to buy something I may earn a commission. I am an Amazon Associate. As an Amazon Associate I earn from qualifying purchases.
2020 has been a tough year. Beyond the awful health effects of COVID, we have seen the devastation it has inflicted on businesses and non-profit organizations. We have also seen remarkable transformations of all sizes as organizations navigate the rough waters of the pandemic. It's not known for sure what life will look like in 2021 and beyond, but we know life will be different and the changes long-lasting.
Non-profit organizations play an important role in Canada and around the world. Many depend on a steady stream of income from donations or revenue-generating activities. During COVID, non-profits have seen a sharp decline in their revenues while, in many cases, a greater demand for their help. Signature revenue-generating activities have been cancelled, and many cash-strapped folks less able to give.
So, when the givers stop giving, and the revenue-generating activities don't work, non-profits need to pivot quickly. But what does this look like?
For retail businesses, a pivot could have meant a focus on online sales. For service-based businesses, it meant a focus on connecting with people online. Non-profits might be able to transition to online sales, but if a non-profit's big moneymaker was in-person events, the online world might not be the solution.
Emotional giving
Non-profits need to take a close look and leverage emotional giving. This is giving that makes the donor feel good and knows their donation is going to a cause that is important to them. Non-profits need to really emphasize their causes.
For example, during the pandemic, homelessness has become a more visible issue in Canadian cities. This has always been an issue, but COVID has brought greater attention to it. An organization that tackles homelessness should leverage this new awareness by connecting the emotions of donors to the cause.
Black Lives Matter is another example. Racial inequality and systemic racism are not new issues in Canada. A huge increase in media attention has brought greater awareness, though. Non-profits that tackle such issues need to continue to leverage this greater attention to advance their causes.
COVID has put a huge strain on non-profits from both ends. Non-profits need to push this struggle and be clear that community causes are in jeopardy if giving does not improve.
Think beyond cash
Regardless of why a donor gives money or supports a cause, they won't be able to give if they don't have the money. This can be very hard for loyal donors who want to help but can't. Non-profits have to open avenues of giving that is not just about cash. This could be the donation of time, expertise, or knowledge. This allows donors to keep giving and staying engaged. Engaged donors are more likely to continue to give and give more when they can.
Double up
Donors support causes for one or more reasons.
receive a product or reward
emotional
financial benefit (tax reduction)
prestige
Non-profits need to double up (or triple, or quadruple) the reasons donors support a cause.
For example, if I am an emotional giver I am more likely to give to a cause that is important to me. A raffle for a gift basket may not catch my attention, but if the non-profit can push its cause I may be more interested in buying a ticket.
In another example, if I am more interested in a reward, such as winning a raffle, a direct ask for a donation may not get my attention. I am happy to help but would like to get some reward (or chance of reward) or a product in return.
Diversify
If COVID has taught non-profits anything, it is the importance of different revenue streams. This can mean different revenue-generating activities, but also different types of givers. Diversified giving streams is not about going after every type of donor, though. It's understanding where the resources of an organization can get the biggest bang for their buck while hedging against a changing donor landscape.
Measuring success
Non-profits have to have a clear means of measuring success. To measure success solely on the dollar amount raised may miss the value of non-monetary giving and public awareness. An organization that focuses on large donors might have low awareness amongst the general public. This would make it hard for the organization to pivot or expand revenue streams from other sources. Establish early what success looks like and how to measure it. Also, revisit this often as measuring success in 2020 is different from 2019 and will be different in 2021.
You have not missed the bus
If you are worried that major opportunities were missed in 2020 and there is little chance to catch up in 2021, you're wrong. The time for change has not run out. The change organizations embraced in 2020 will need to continue changing in 2021, so being slightly behind does not put organizations out of the race. Focus on the present and the future without dwelling on the past year. Learn what success other organizations have had, but remember, things will look different in 2021.
Most non-profits are hurting. The money coming in has been reduced while the need for their help is increasing. 2021 will likely not see an improvement in this situation. Organizations need to be ready for change and challenges, but there is hope. With careful planning and creative change, all these challenges are opportunities to come out stronger than before.
The image "covid-over-cash" by Tom Paul a derivative of "ROQzKIAdY78" by John McArthur used under the Unsplash License and "virus-5468274_1280" by Eduardo RS used under Pixabay License.